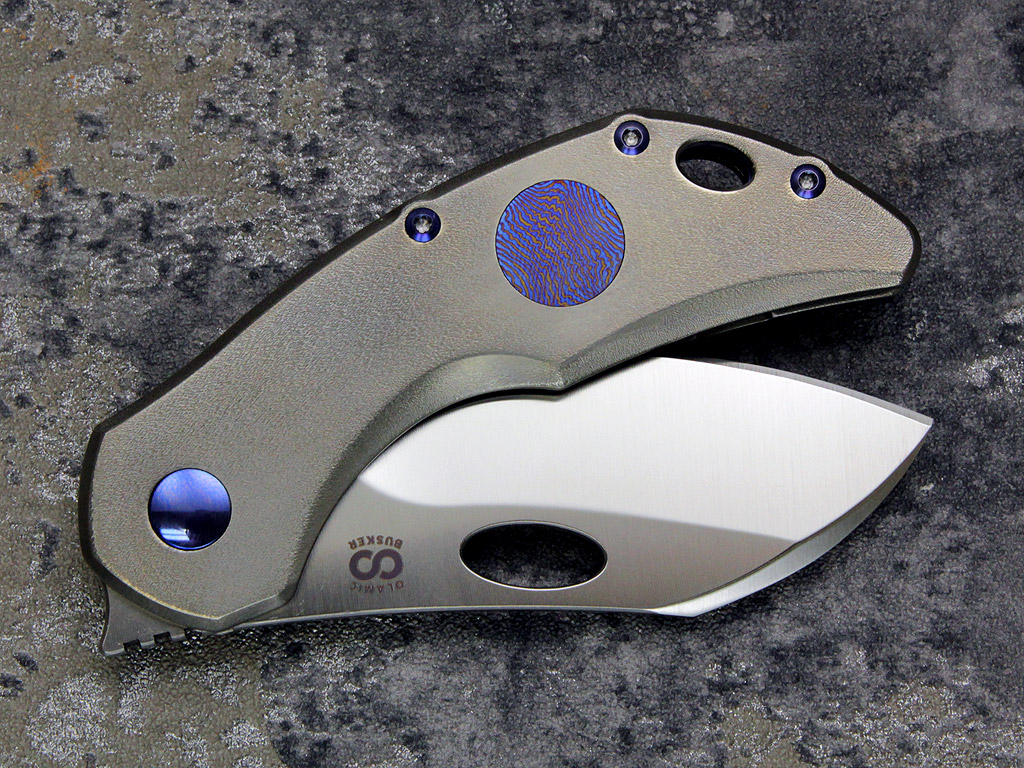 Dot Inlays
Material, size, and position means tons of options for our latest inlay style. We can't show them all, so explore the gallery/form below to get an idea of what's possible.
Pivot Collars
Pivot collars can be on one or both sides of the knife and come in two styles. First is flush against the frames and second is raised to match the pivot.
Order Process
Filling out the form below does not commit you to a build. Within a couple of days of submitting it we will get in touch with you to discuss the build, its price, and turnaround time.