Background
The Wayfarer is the first folding knife built at our Visalia, CA shop. It was released at Blade Show 2013 with just 12 pieces being sold at the time. Designed by Michael Vagnino, its prominent size became a favorite of users and collectors who wanted a hefty knife. In 2016 we introduced three new blade shapes in addition to the original drop point. At the moment there is also a Wayfarer Compact, which has a 3.5" blade and continues the design's heritage.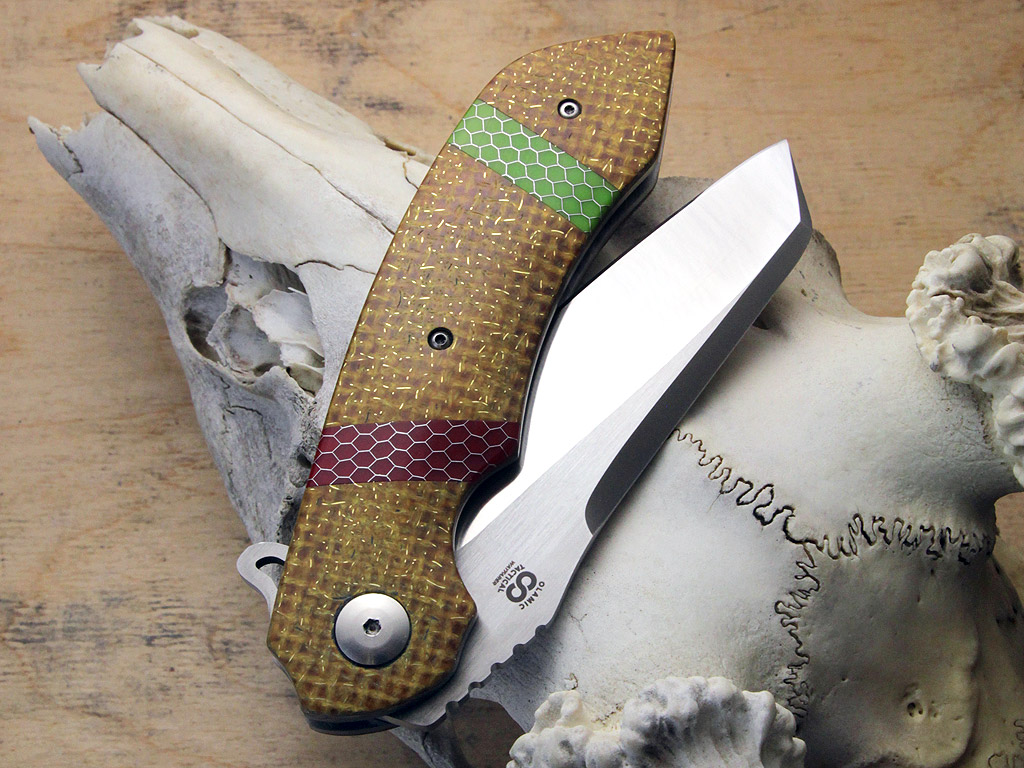 Construction
We use zero CNC machining to make the Wayfarer. After cutting blade and liner outlines, everything is done by hand or on a manual mill. Wayfarers are full custom and are built one at a time by our expert team in Visalia, CA. The blades are hand-ground and handles are always contoured.
Ordering
There are tens of millions of ways to build a Wayfarer. Please take a look at the gallery below for some inspiration. To order one, fill out the build form or reach out to us by e-mail with what you had in mind. At the moment we are using CTS-204P blade steel (American-made M390 equivalent). The liners are always titanium, but everything else can be customized. If you have a desired theme or favorite material, let us know and we can suggest a build that you're guaranteed to like.
Blade
Profile
Classic drop point, Harpoon, Sheepscliffe, Tanto. Drop point and Harpoon are available with a compound grind.
Finishes
Belt satin, handrub satin, mirror, matte, acid stonewash, two-tone
Steel (past)
S35VN (first run), CPM-3V, CPM-154, CTS-B75P, CTS-XHP
Handle
Standard
Titanium liners, backspacer, pocket clip
Options
Single scale material, straight or curved bolsters (front and/or rear), racing stripe inlays, decorative inlays, engraving, carving, filework (backbar and/or liners), anodizing, custom pivots,
Materials
Titanium, Zirconium, carbon fiber (LVA, shred, LSCF, unidirectional, marbled), G10, Micarta (canvas, linen, denim), Kirinite, Raffir, Camel bone, Desert Ironwood, Mammoth tooth, Koa, copper, bronze, brass, ti-damascus, mokume, C-Tek, texalium (twill), thunderstorm kevlar
Dimensions
Cutting edge
3.875" / 98.4mm
Blade thickness
0.146" / 3.7mm
Overall length
9.25" / 235mm
Closed length
5.25" / 133.4mm
Weight*
6-8oz / 170-227g (*varies based on build options)
Handle thickness*
0.53-0.63" / 13.5-16mm (*varies based on build options)
Standard Features
All metal caged ball bearing system running on a thrust washer
Titanium pivot and optional titanium hardware
3D pocket clip, sculpted by hand