To mark the end of the first run of the Whippersnapper we are offering a limited amount of builds all based on these shaped inlays. The inlays will span most of our familiar options in Titanium as well as expand into other materials like copper, fat carbon, Fedokume, and others. They will be available in … Continue reading Whippersnapper Pocket Inlays →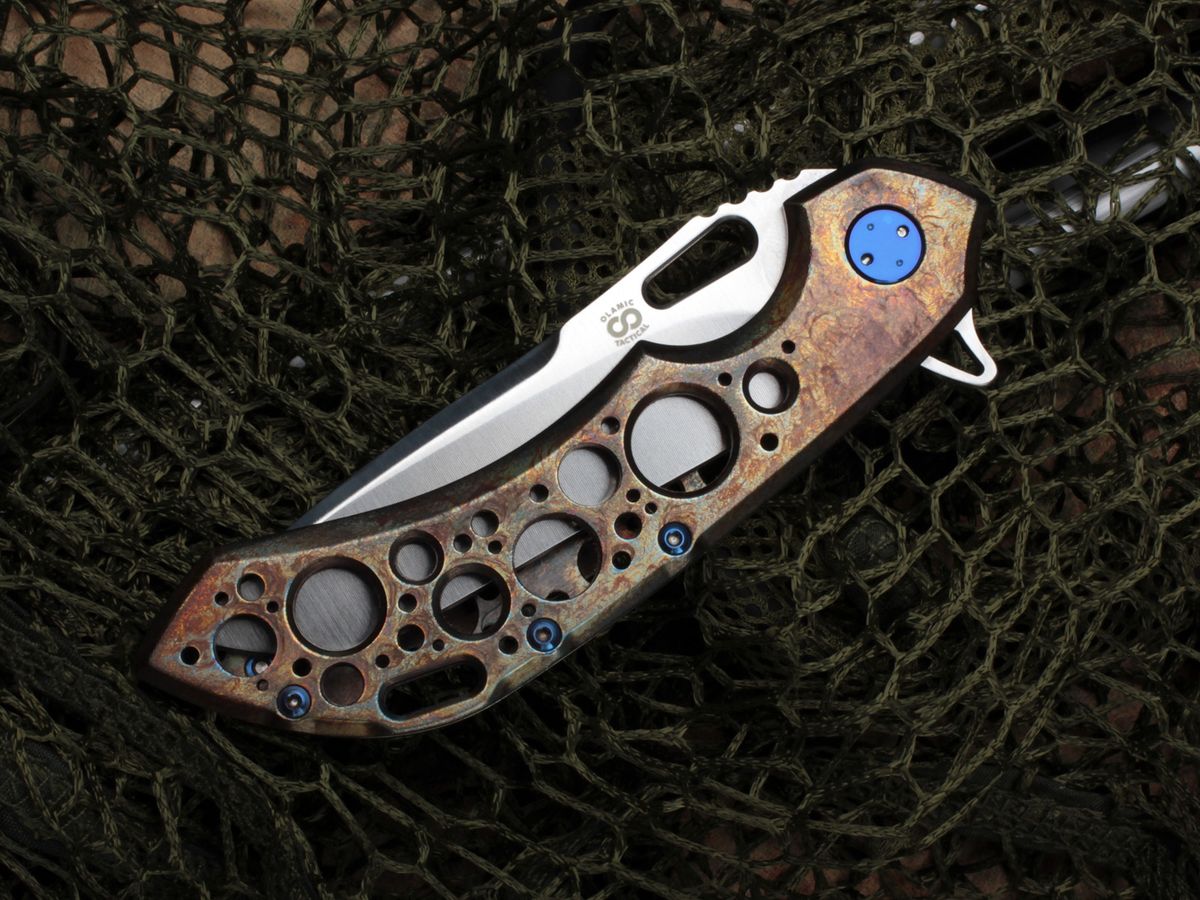 We came out with the original Entropic finish in summer of 2018, and were the first ones to do so. In the months that followed we worked on perfecting it while keeping it exclusive. That's changed since then and Entropic is well on its way to becoming a household name. However we never stopped on … Continue reading Antique Entropic →
After a bunch of certainty we're happy to say that Blade Show in 2021 in Atlanta, GA is definitely happening and we will definitely be attending. You'll find us in a new spot, Booth #612, which will be on your left through the second walk-way after the entrance. This year for the show special exclusive/limited … Continue reading Blade Show 2021 →
This is the Olamic B.A.T. It was first sighted in an instagram post on March 13th, 2021. Additional sightings have been reported here on the website.
To make custom Timascus pivot collars we typically buy oversized Timascus rod then manually lathe it down to size. The reason for this is the large variation in how collars are done on all the different models. Usually this rod material is about one inch or slightly more in diameter. It is not a cheap … Continue reading Sunrise Inlays →
As of today it's possible to buy an Olamic knife direct from us, in the shop section here on the website, and pay using a number of different cryptocurrencies… and yes, that includes dogecoin.